What does the Quincy Area Community Cat Coalition do?
We are a non-profit organization dedicated to reducing the suffering and overpopulation of feral and abandoned cats through free, humane trap-neuter-return. When funding is available, we provide trapping, transporting, spaying/neutering, and returning to their outdoor homes, where they are monitored by their caretakers. All surgeries are performed by licensed veterinarians in Quincy at various locations. We are an all-volunteer, 501(c)3, nonprofit organization
OUR MISSION: QUINCY AREA COMMUNITY CAT COALITION IS A NON-PROFIT ORGANIZATION DEDICATED TO HUMANELY REDUCING THE COMMUNITY CAT POPULATION BY NON-LETHAL MEANS WHILE IMPROVING PUBLIC HEALTH AND THE QUALITY OF LIFE FOR COMMUNITY CATS. WE WILL REDUCE NUISANCE BEHAVIORS OF COMMUNITY CATS WITH A GOAL OF STABILIZING EXISTING CAT COLONIES AS WE CREATE COMMUNITY AWARENESS OF CAT OVER-POPULATION THROUGH EDUCATION
What is TNR?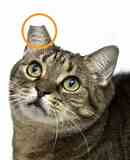 Trap-Neuter-Return (TNR), the humane approach to addressing community cat populations, works. It saves cats' lives and is effective. TNR improves the lives of cats, addresses community concerns, reduces complaints about cats, and stops the breeding cycle. TNR improves the co-existence between outdoor cats and humans in our shared environment. This is why so many cities are adopting it. Feral and abandoned cats are humanely trapped, spayed or neutered, vaccinated, and ear-tipped (ear tipping is the universally recognized sign of a neutered feral/community cat) and returned to their outdoor homes, where they are monitored and cared for by colony managers. TNR stabilizes and reduces feral/community cat populations, eliminates undesirable behaviors associated with mating, and is more effective and cost-efficient than lethal control.
What is the Vacuum Effect and What Does It Have To Do with Cats?
The Vacuum Effect occurs when a portion of an animal population is permanently removed from their home range. These animals may have been killed or removed by people, a natural disaster, or any other means. The result is a temporary dip in population levels. To be clear, any such population dip will only be temporary. The initial population lived in that location because there were resources such as shelter, food, and water. Once emptied, this still resource-rich habitat—the vacuum—inevitably attracts other members of the same species from neighboring areas. They move in to use the same resources that sustained the first group. Both the new individuals and any remaining members of the original population then reproduce. What's more, they reproduce at higher rates to fill the habitat and take advantage of the available resources.
Before long, the area fills back up to capacity again, as if the animals were never removed at all.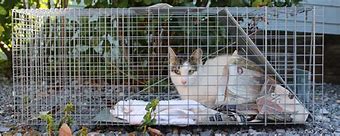 What is a feral/community cat?
Feral cats are the offspring of stray or abandoned pets that are not spayed or neutered. Female cats can become pregnant at five months of age and can give birth several times a year. Without early human contact, their kittens become feral (wild or undomesticated) and begin the cycle of breeding again. According to the Humane Society of the United States, tens of millions of unowned cats live outdoors, and most rely on humans for food and shelter. These cats can be truly un-socialized ferals or friendly strays that have been lost or abandoned. The Quincy Area Community Cat Coalition believes it is our responsibility as a community to care for cats that have been forced to live outdoors as a result of human abandonment or failure to spay and neuter.
DONATIONS MAY BE MAILED TO: QUINCY AREA COMMUNITY CAT COALITION (QACCC) PO BOX 234 QUINCY, IL 62306 For more information visit our website or Facebook page. Contact us at quincyaccc@gmail.com Tax-deductible donations are welcome and needed, and go directly to providing free spay/neuter and vaccination services to feral cats in need